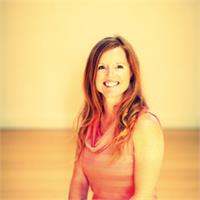 Roxy started Liberate Your Biz Consulting in an effort to create a tribe of like minded business leaders who work together to share what works in a simple and straightforward way. Roxy has worked in the wellness industry since 2005, helped co-create MINDBODY University (MBU) Events and the MBU Business Consultant Program. She has experience helping thousands of wellness businesses and clients of
MINDBODY
through remote and on-site consulting, teaching engagements, and public speaking events. Roxy shares her personal experience owning and operating her own yoga studio in San Luis Obispo, CA,
Smiling Dog Yoga
in all she does.
Roxy has a passion for helping renegade, passionate, life enhancing businesses thrive, including her own! In her career with MINDBODY she's helped businesses grow revenue 40% through
MINDBODY University (MBU)
offerings. As MINDBODY's Director of Business Education she and her team shared proven best practices through live events, online courses, and certified consultant programs that served thousands of businesses.
As Owner of Smiling Dog Yoga for 5 years, Roxy played the role of teacher, desk staff, accountant, marketer, manager, handyman, visionary and more. After growing the studio 45% in her tenure, Roxy recently sold the studio to a good friend who is helping the studio continue it's service and evolution.
Roxy knows first hand what it takes to run a wellness business and brings this unique insiders perspective to the businesses she works with to help inspire and transform. She dreams of Key Performance Indicators* in her sleep. Roxanne was the first Customer Service Manager at MINDBODY and knows how to use MINDBODY software like the back of her hand. She has a degree in mathematics and uses her technical prowess and problem solving skills to help businesses get it done!

In addition to her experience in the wellness industry, Roxanne also has experience in customer service, management, database programming, and lecturing at the university level. She loves teaching, problem solving, and helping people become healthier, happier versions of themselves – directly and indirectly. She grew up in Detroit, Michigan and loves using her hand as a map whenever she gets the chance.
Check out her dusty personal blog for yoga inspired rantings and ravings.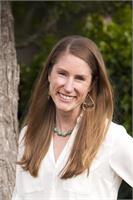 Christy Nosti has recently stepped in to the Business Consultant role after several years of being the Key Performance Indicator Guru for Liberate Your Biz. As a MINDBODY veteran Christy has extensive knowledge of the software, as well as experience working with thousands of small health and wellness businesses. In her management role at MINDBODY, Christy helped develop and refine new client business education webinars and travelled throughout the country teaching MBU curriculum at fitness, yoga, and beauty conferences.
Christy has a strong knack for metrics, analyzing numbers, and budgeting, but also loves to help businesses create and achieve their visions and goals. In 2015, Christy worked as the Business Manager for a Day Spa in San Luis Obispo, which gave her first hand action in the daily trails and triumphs of running a small business. She is passionate about helping small businesses thrive in their quest to create a healthy, connected community.
Additionally, Christy has been a certified Bikram Yoga teacher in San Luis Obispo since 2007. She spends her free time practicing yoga, going to group fitness classes, hiking and spending time with her husband and their new Son.