Christy Nosti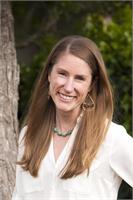 Christy Nosti has recently stepped in to the Business Consultant role after several years of being the Key Performance Indicator Guru for Liberate Your Biz. As a MINDBODY veteran Christy has extensive knowledge of the software, as well as experience working with thousands of small health and wellness businesses. In her management role at MINDBODY, Christy helped develop and refine new client business education webinars and travelled throughout the country teaching MBU curriculum at fitness, yoga, and beauty conferences.
Christy has a strong knack for metrics, analyzing numbers, and budgeting, but also loves to help businesses create and achieve their visions and goals. In 2015, Christy worked as the Business Manager for a Day Spa in San Luis Obispo, which gave her first hand action in the daily trails and triumphs of running a small business. She is passionate about helping small businesses thrive in their quest to create a healthy, connected community.
Additionally, Christy has been a certified Bikram Yoga teacher in San Luis Obispo since 2007. She spends her free time practicing yoga, going to group fitness classes, hiking and spending time with her husband and their new Son.
Christy Nosti is currently not instructing any classes.